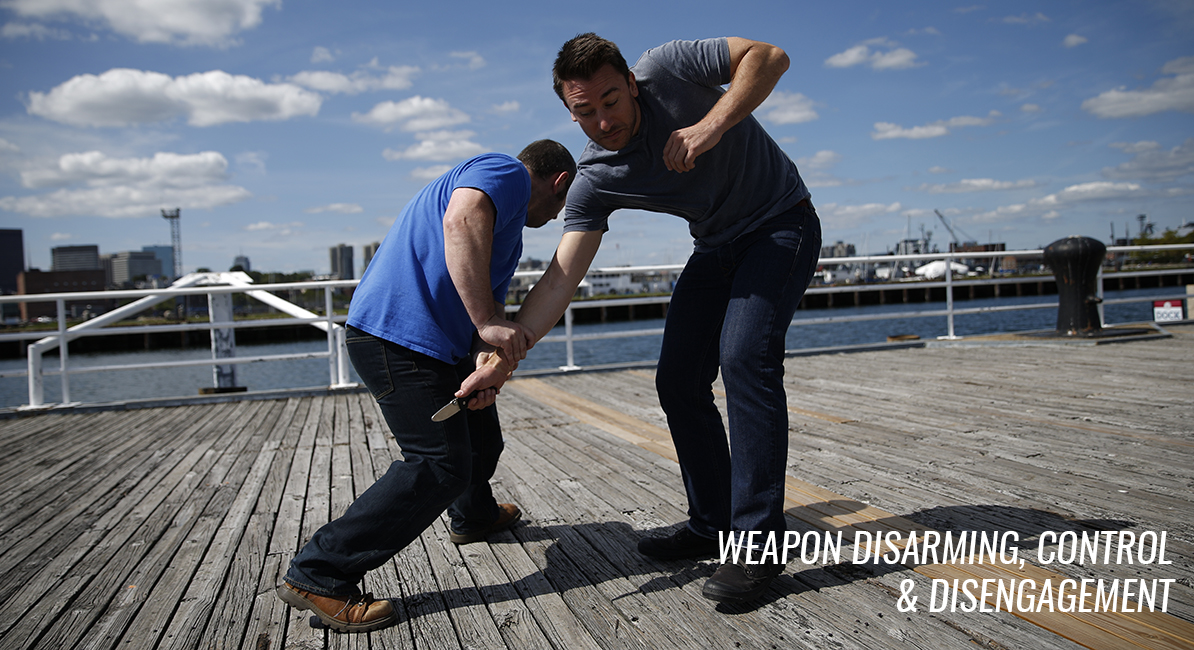 Krav Maga Yashir Instructional Videos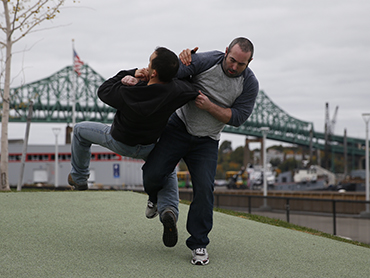 Nothing hits harder than concrete. This why it is important to have some heavy throws, which can finish the fight, in your aresnal/toolkit. In this 50 minuted online video, Krav Maga & Judo Instructor Gershon Ben Keren, shows how different throws can work in real life situations.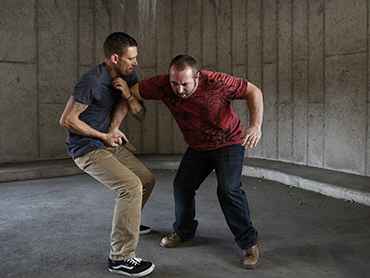 This 70 Minute Video, looks at a variety of Knife Threats, and places them in the scenarios where they occur. The video covers, muggings, abductions and hostage takings and looks at simple solutions and techniques that can be used to deal with them.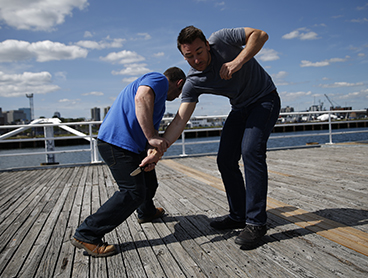 In this 30 minute video, Gershon Ben Keren presents a systematic approach to dealing with weapon draws that works for both knives and guns, whether carried to the side, front, or back. The video also covers the signals and "tells" that people give off when carrying a weapons.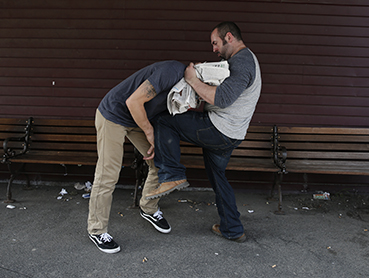 In this clip, Gershon Ben Keren, shows how a newspaper can be used as an easy and effective self-defense tool. He also talks about some of the properties that improvised weapons need to have, in order to be deployed efficiently and effectively.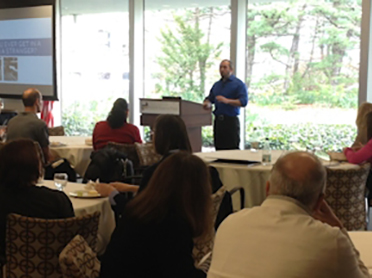 In February 2015, Krav Maga Yashir's Head Instructor, Gershon Ben Keren, was invited to givea "Google Talk", as part of Google's "Author Talk". In this 60 minute presentation, as well as talking about Krav Maga, he explained ways to predict, prevent and avoid violence.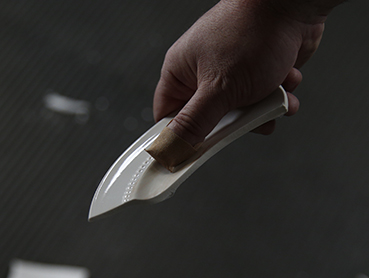 In this short clip, Krav Maga Yashir, Head Instructor, demonstrates how a ceramic plate, can be turned into an improvised weapon, that resembles a knife. Improvised Weapon training is an integral part of the Krav Maga Yashir system.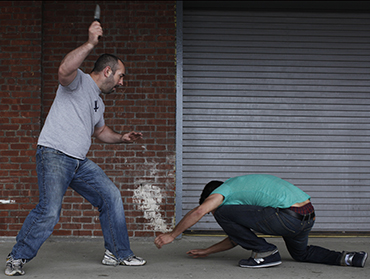 There are certain techniques that need to be seen in "real time", in order for the speed of the execution to be truly appreciated. This video was made in response to a comment that was made concerning a technique described in Gershon Ben Keren's book. At Krav Maga Yashir, we are happy to go the extra mile to explain our approach, and why we do what we do.
At Krav Maga Yashir, we teach not just unarmed defensive tactics, but how to use defensive tools, such as different sprays, to defend yourself with. This clip is taken from a training session, where we used a combination of low-lighting, and emotional pressure to resemble the types of situations where you may be called upon to act.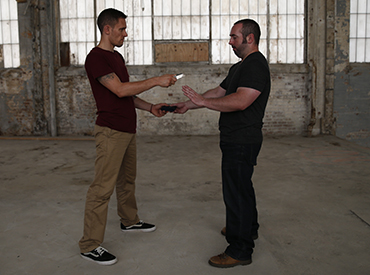 This clip is taken from a video that was shot, during a presentation that Krav Maga Yashir's Head Instructor, Gershon Ben Keren, gave during a corporate presentation. In it, he explains why, your best and safest, option when confronted by an armed mugger, is to hand over your wallet or any other possessions they demand.