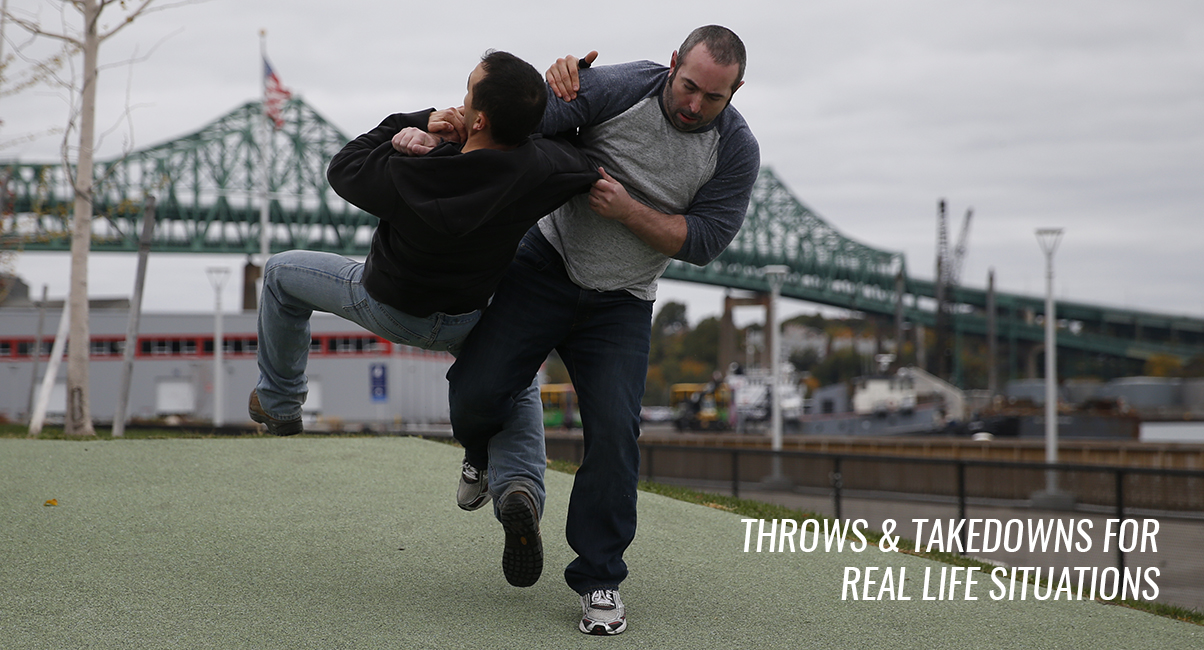 Resources
Krav Maga Yashir Boston

Charlestown, MA
View Larger Map
Krav Maga Yashir Boston
Charlestown Maritime Ctr (3 FL)
Charlestown
MA 02129

Tel: (339) 224-8005


Krav Maga Yashir

Newsletter
For news of seminars, special events, book releases and more, sign up for our newsletter.
Instructors
Krav Maga Instructors In Boston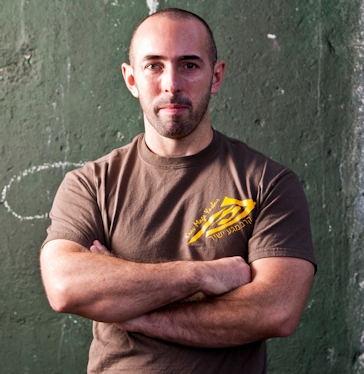 Head Instructor, Gershon Ben Keren, received his Krav Maga training in Israel and Europe. He is a 5th Degree Black Belt in Krav Maga, and was tested for his Black Belts in Israel where he also received his teaching certification. He has been trained by some of the IDF's (Israeli Defense Forces) most experienced and respected Krav Maga instructors including Dennis and Guy Hanover (Dennis Hisardut), Haim Gidon (Israeli Krav Maga Association), Eyal Yanilov (Krav Maga Global), Avi Moyal (International Krav Maga Federation) etc. In December 2011 he was inducted into the "Museum of Israeli Martial Arts" at the Israeli Martial Arts Center in Herzilya, Israel. He has also competed in the Dennis Survival Championship in Israel - a bare knuckle, knockdown fighting tournament. He continues to return to Israel to train in order to ensure that what is taught at the school is the most relevant, effective and up to date real world solutions available.
He has over 20 years experience teaching Reality Based Self Defense and "Close Combat" to Special Forces Operatives (SFO's), Law Enforcement Operatives (LEO's), Military Personnel and civilians. In 2008 He moved to Boston from London, UK (where his schools are still running) and began teaching in the Boston area, first in Cambridge renting space at the Cambridge YMCA and then in Medford (Roshankish Tae Kwon Do). In April of 2012 he moved his school, Krav Maga Yashir Boston, to a dedicated 16 000 sq ft Krav Maga training facility in Charlestown. This is the largest dedicated Krav Maga training facility on the U.S. East Coast.
Since 2008, he has brought some of the world's foremost Krav Maga instructors to teach seminars and conduct workshops, including David Kahn, Roy Elghanyan, Ran Steinberg, Gavriel Schneider to conduct seminars at the school, using his contacts in Israel and abroad to bring the best Krav Maga, Self Defense and Security Instructors to Boston. To read about the seminars and instructors that have conducted seminars at Krav Maga Yashir Boston, please click here.
He is the author of the critically acclaimed "Krav Maga - Real World Solutions to Real World Violence", published by Tuttle Press (2015). The book took a unique approach to capturing the Krav Maga Yashir system, by shooting all the photographs in real time, rather than staging them as stills. Added to this all of the self-defense techniques described where photographed in the types of settings and locations, where such assaults would occur. The book is available in all major book stores as well as on Amazon ( click here to purchase).
Gershon Ben Keren, is the author of the popular Krav Maga Blog; a weekly blog that looks at personal safety, self-protection, self-defense, as well as Krav Maga. It was due to the blog, that Tuttle Publishing contacted him to write the definitive book on Krav Maga, as it has a dedicated following of respected security industry professionals and fellow Krav Maga instructors - You can read the Blog - which is updated each week - at www.kravmagablog.com, which can be accessed by clicking here.
He is often sought out by Journalists and meia representative to comment and give analysis on violent crimes that have taken place,and has done interviews with Mens Health, been interviewed on WBUR/NPR and appeared on FOX 25 News amongst others. To look at some of the school's media, please click here