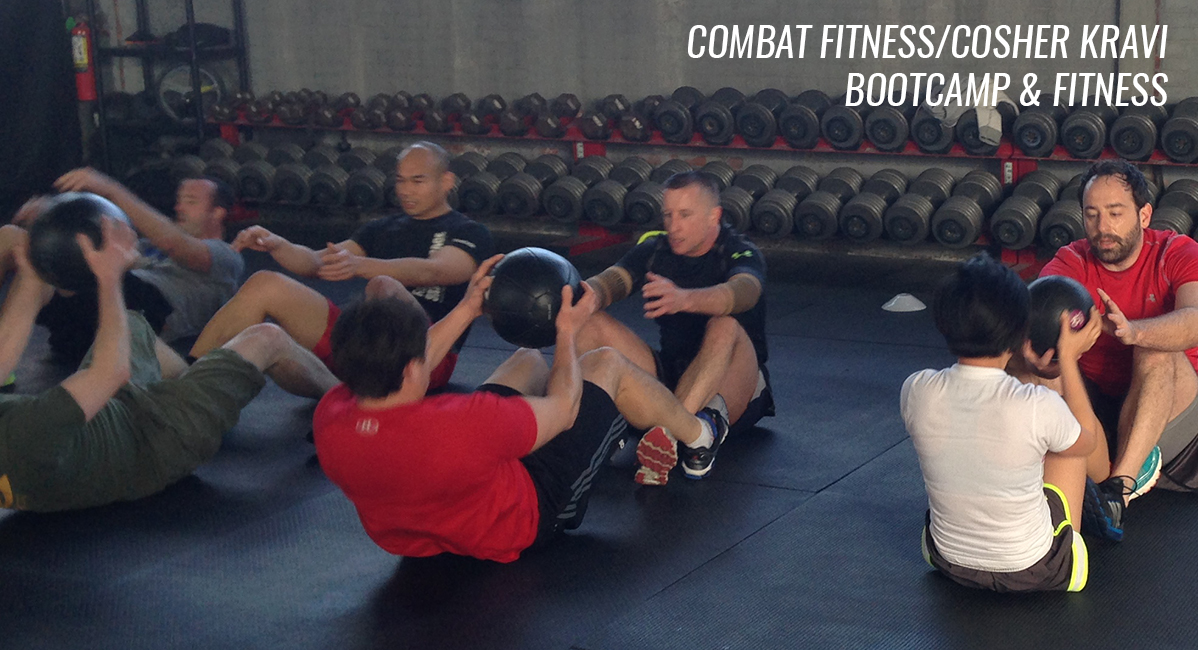 Resources
Krav Maga Yashir Boston

Charlestown, MA
View Larger Map
Krav Maga Yashir Boston
Charlestown Maritime Ctr (3 FL)
Charlestown
MA 02129

Tel: (339) 224-8005


Krav Maga Yashir

Newsletter
For news of seminars, special events, book releases and more, sign up for our newsletter.
Combat Fitness
Fitness & Cosher Kravi In Boston
There are 3 components to Reality Based Self Defense: simple and effective techniques, aggression/survival mindset and physical fitness. Much of what is taught as Krav Maga in the U.S. is basically an intense cardio workout, with a few self-defense techniques thrown in for good measure. Although you will get a good workout when you train Krav Maga with us, we like to focus on teaching techniques and developing fighting skills in our actual Krav Maga classes. We save our fitness piece for our "Cosher Kravi"/Combat Fitness sessions - that we run 5 days a week - in our dedicated 3000 sq ft gym area (bigger than many actual Krav Maga studios). These training sessions take the drills and exercises used by the IDF - Head Instructor, Gershon Ben Keren has trained with some of the elite fitness instructors of the Israeli Defense Forces - and mixes them with Boxing, MMA and other Martial Arts workouts to create fitness training sessions that will get you in the best shape of your life. To read more you can go to our dedicated combat fitness training website by clicking here.
Our gym is equipped with some very unique pieces of equipment that are normally only found in elite training centers and university gyms that have a strong sporting tradition e.g. we have dumbbells that go up to 150 lbs, a Ham/Glute Machine, Deadlift Platform, Olympic Lifting Platform etc. We regularly run orientation sessions in our gym to teach you how to set-up and use this equipment, and help you to design your own fitness routines - so that you can use our gym when on your own. Not only do we use all of this equipment, we combine it with Atlas Stones, Logs, Kegs, Battle Ropes, Kettlebells, Sandbags etc to produce a training environment that can challenge the elite athlete as well as the novice/beginner.
Access to our gym and Israeli "Combat Fitness" (Cosher Kravi) classes are free to members, as is our fitness and lifting workshops where you are taught how to use all of the equipment we have. If you want to get into the best shape of your life and learn authentic Israeli Krav Maga, direct from the source in Israel, click here to book a free Krav Maga class and visit our training facility.
If you are simply looking for the fitness component of Krav Maga, without the self-defense and fighting part you may want to sign up for our Bootcamp Classes which you can find more about by clicking here.